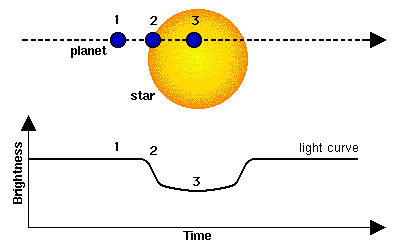 Exoplanet Observing
The most successful type of data collection by the amateur is the transit method. As a planet passes over the portion of the star facing us, the light curve of the star drops for a time. As the planet passes through, the light curve returns to normal.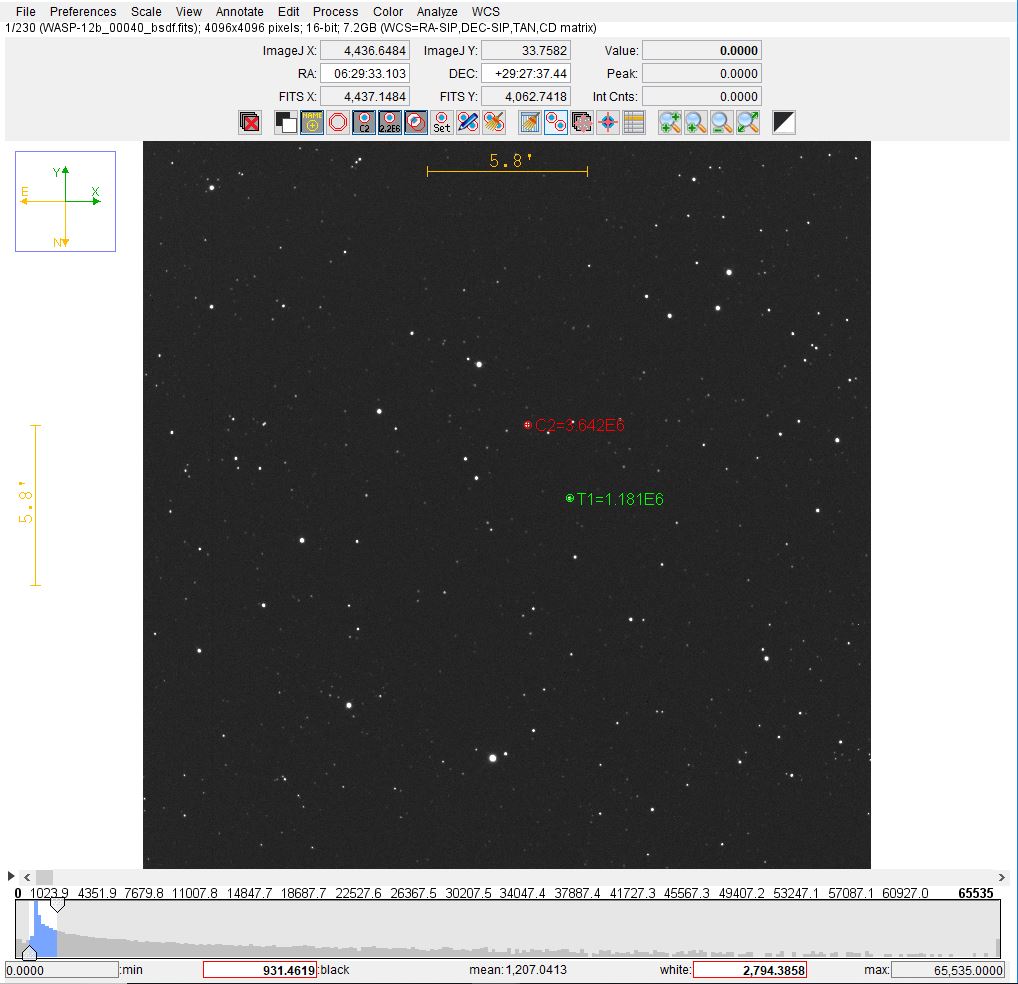 Taking a series of images of the field surrounding the host star of an exoplanet before, during, and after the predicted times of the exoplanet transit across the face of its host star. The transit method has been very useful for detecting a - hot Jupiter-, namely a large planet whose orbit is close to its host star and where the planet passes directly in front of the star from the perspective of an observer on Earth. Exoplanet transits are typically 2-4 hours long. However, conducting an exoplanet observation also involves beginning the imaging session at least 30 minutes prior to the predicted beginning of transit and continuing for at least 30 minutes after the expected transit. Thus, it is not unusual for an exoplanet observing session to be 3 - 5 hours in length.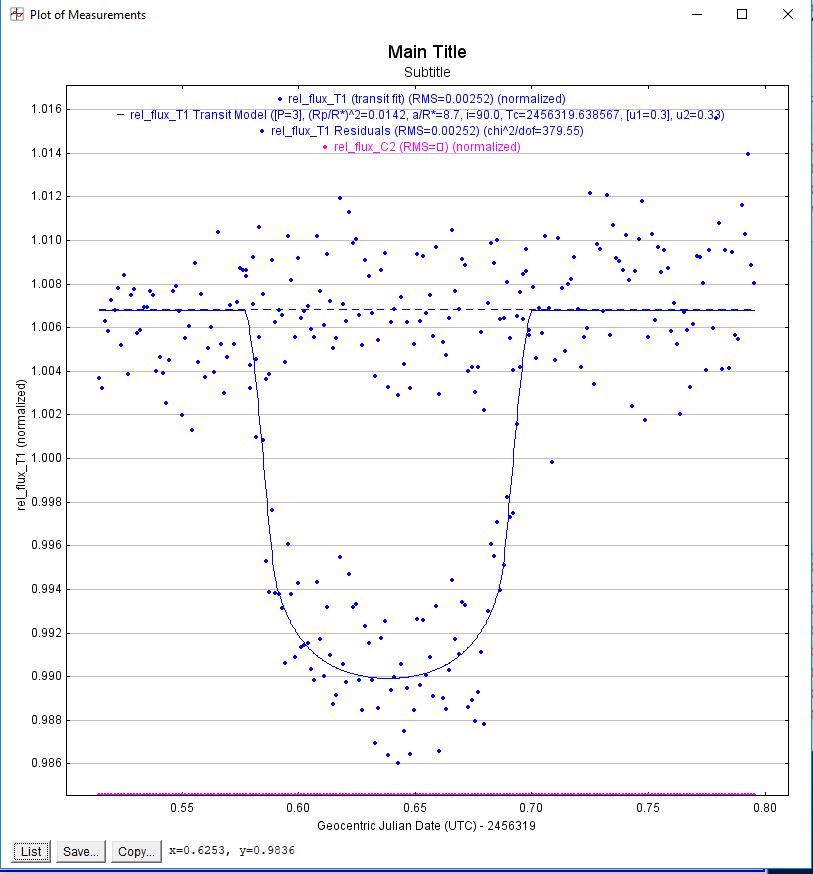 Light curve of Wasp-12, generated with AstroImageJ, an image analysis tool for astronomy. A technique called differential photometry is used to determine the changes in brightness (flux) of the exoplanets host star that might indicate an exoplanet transit. This technique compares the relative difference between the host star and one or more (assumed to be non-variable) comparison or comp stars during the imaging session. Since the difference in brightness of the host star and comp star(s) are equally influenced by common factors such as thin overhead clouds, moon glow, light pollution, etc., a change in this difference would be a measure of the effects of the drop in brightness of the host star due to an exoplanet transiting in front of it.